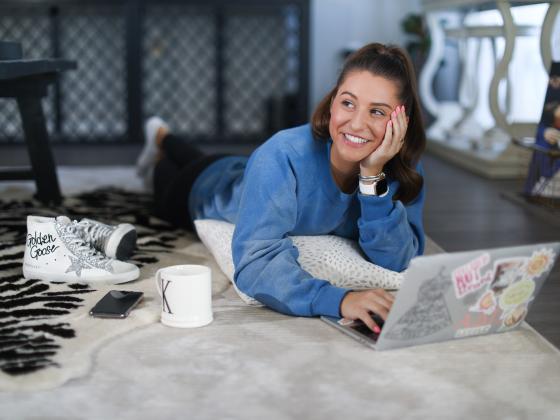 While the feeling of celebrating Homecoming in Lexington is incredibly special, we understand not everyone can make it back to their Old Kentucky Home to celebrate this annual tradition in person. That's why we are providing events and experiences for alumni and friends to participate in Homecoming and spread Wildcat cheer from wherever they are.
Homecoming Themes
We love a good theme, especially during Homecoming! Check out the theme for each day during Homecoming Week and get in the spirit as we celebrate what it means to be a Wildcat. Remember to follow your favorite University of Kentucky accounts on social media and use the official hashtag #UKHomecoming in all of your posts. 
Sunday, October 8 

Sunday Funday 

It's officially Homecoming Week so no Sunday scaries here! Show us how you are having some fun today.

Monday, October 9 

Memory Monday 

Share your favorite Homecoming memory! Don't have one? Cross off something on your UK bucket list and start making memories today. 

Tuesday, October 10 

Tradition Tuesday 

UK is full of traditions. What's your favorite?

Wednesday, October 11 

Wildcat Wednesday 

Show us your favorite pic with Wildcat. Don't have one yet? Snap one today with Bowman, the Wildcat statue, or your favorite feline from wherever you are. 

Thursday, October 12 

Touchdown Thursday 

It's almost game day. Comment with your guess of the final score.

Friday,
October 13 

Fan Day Friday 

C-A-T-S! CATS! CATS! CATS! Let's see your CATS cheer in honor of Homecoming Week! Need more reason to get in the spirit? The best video gets some exclusive Homecoming swag! 

Saturday, October 14 

Caturday 

IT'S GAMEDAY! Show us how you are celebrating Caturday!